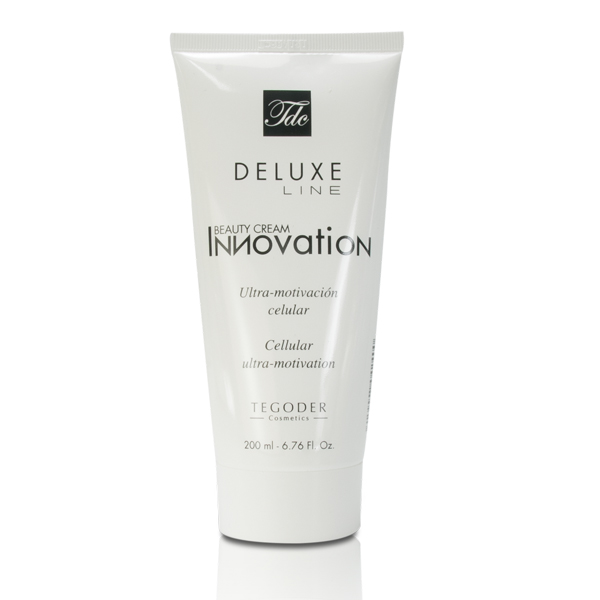 Innovation Beauty Cream
Facial treatment cream that completes the action of Innovation Beauty Elixir; Self-regenerating, stimulates the synthesis of collagen, elastin and reticulin, increases elastic resistance and tensile strength, prevents dehydration, protects the skin against the action of free radicals, provides lightness, is soothing and smoothing. For normal and dry skins.
Professional use
Presentation: 6,76 Fl. Oz.
Active principles: Firming and elasticising complex (marine collagen, stem cells of centella) vitamin E, rosehip, bisabolol.