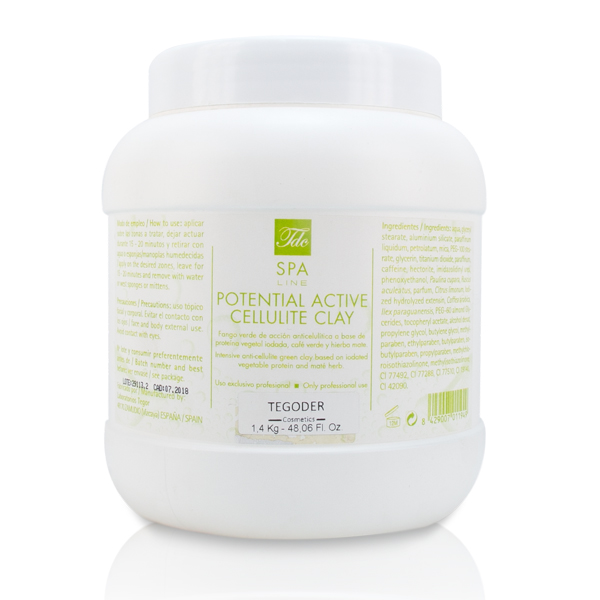 Potential Active Cellulite Clay
Anti-cellulite and lipolytic action Green clay with heating effect that improves the appearance of "orange peel skin" and reduces and reshapes the contours as it acts on two fronts: breaking fat nodules (lipolysis) and preventing their storage.
Professional use
Presentation: 49,38 Oz.
Active principles: Vitamin E, caffeine, lemon and butcher's broom, iodized vegetable protein, green coffee.