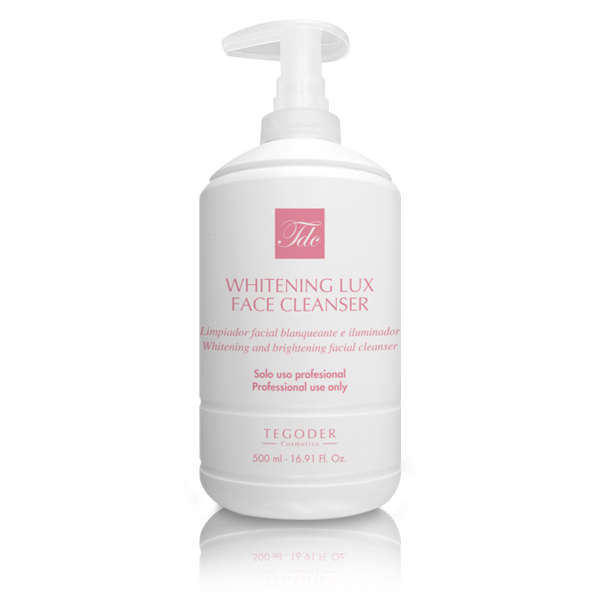 Whitening Lux Face Cleanser
Removes make-up and impurities, and helps the skin recover its perfection showing younger, brighter, with a more uniform tone and free of blemishes, at the same time. It is especially indicated for the treatment and care of those skins suffering:
Professional use
Presentation: 16.91 Fl. Oz.
Active principles:
Gene-whitening and glaring peptide, arbutin, glabridin and glycyrrhetinic acid, vitamin B3, Chlorella bio ferment and white lupine proteins, Shea butter, Vitamin E and Vitamin F.