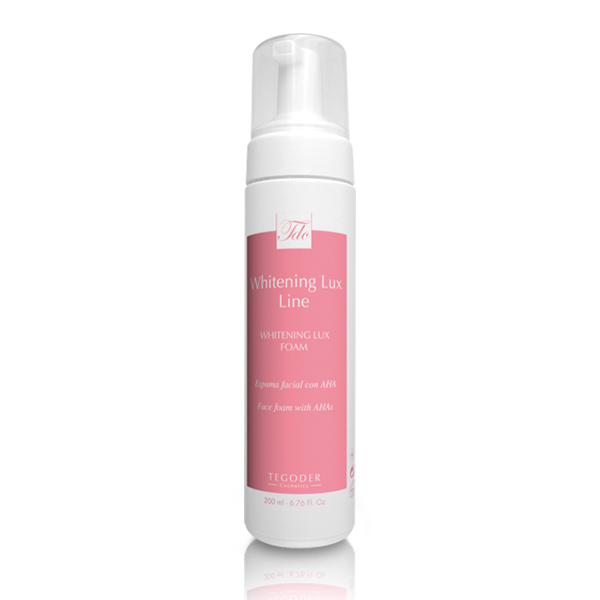 Whitening Lux Foam
Is a derma exfoliating face foam, with AHAs, whitening and glaring, which bases its activity in cosmetogenomic, the most advanced science of cosmetics.
Allows reducing and unifying the skin tone, fighting blemishes and providing brightness, eliminating impurities at the same time, so that the skin of face, neck and neckline recovers its perfection. It is especially indicated for the treatment and care of skins suffering:
Personal use
Presentation: 6.76 Fl. Oz.
Active principles: Gene-whitening and glaring peptide, alpha and polyhydroxyacids: lactobionic, glycolic, lactic and citric, arbutin, glabridin and glycyrrhetinic acid, vitamin B3 and chlorella bio ferment and white lupine proteins.